"HAMILTON ROCKIE BLOODLINE'S"!
Lazy C Bandit X Lazy C Cow Country Suzy-Q
"ROUGH COAT SHORTIE JACKS"
Suzy-Q X Bandit's puppies have arrived and we could not be more pleased!
Beauty and Brains,
Conformation and Color,
Intelligent and Obedient,
Loving and Loyal.
Suzy-Q is a beautiful example of the Shortie Rough Coat Bred. She is a sweetheart and such a loving little Jack and terrific mother. She is faithful, sweet, obedient and loving, a joy to be around and easy to fall in love with. Cross that with Handsome Bandit and you have some dynamic puppies. These puppies will mature to look like the Jack Russell Terrier's you would see years ago at the Hunter Jumper Horse Shows. They will be "SHORTIE" size and be approximately 9" - 10" tall and weigh around 12-14 pounds. They carry some of the Top Bloodlines in the Country that include Hamilton, Mad King George, Short Stop and Acorn Acres Edyee. Please give me a call at 940-366-9071 or email me at lazycranchtx@hotmail.com to reserve one of these dynamic puppies.
A Jack Russell you will be proud to own thats easy to be around, and fall in love with.
Your Best Friend, Your Companion, Your Family member.


"ALL PUPPIES ARE AVID MICRO-CHIPPED"!
Whelped January 28th, 2018
Ready March 25th, 2018


AVAILABLE "LCR Bandit's Sammy" Tan/White Colored Broken Coat Male $1.250.00


SOLD "LCR Bandit's Star" Tan/White Colored Broken Coat Female


SOLD "LCR Bandit's Sallie" Tri-Colored Rough Coat Female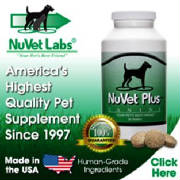 We Supplement with and Highly Recommend NuVet Plus:
Veterinarian Recommended and Scientifically Formulated to Provide Everything Your Pet Needs for Optimal Health!
CALL NuVet NOW TO ORDER
800-474-7044
Order Code: 59375
Click on NuVet www.nuvet.com/59375 link here or picture on right to order today!
PEDIGREE ON PUPPIES:
Sire

Lazy C Bandit

Sire

BBF Buster

Sire

Short Stop Trevor

Sire

Mad King George

Sire Trailwoods Wood Chuck

Dam Pecan Grove Tinker

Dam Short Stop Penny

Sire Mad King George

Dam

Elk Creek Lilly

Dam

Mardi Gras

Sire Short Stop Toby

Sire Hamilton's Rockie

Dam Elk Creek Katie

Dam Lee Lu

Sire Sir Woodrow Dagwood Woodard

Dam Ellen Louise of Savannah

Dam

SSK Moo Mary

Sire

BBF Gus

Sire BBF Humphrey

Sire Mickie

Dam Tuesday

Dam BBF Abby

Sire Irish

Dam Katie

Dam

BBF Moo More

Sire BBF Humphrey

Sire Mickie

Dam Tuesday

Dam BBF Snippy

Sire Big Boy Bengi

Dam Bandit

Dam

Lazy C Cow Country Suzy-Q

Sire

Cow Country Short Stop Shooter

Sire

Short Stop Elvis

Sire Short Stop Willy Wills

Sire Hamilton's Rockie

Dam Elk Creek Lily

Dam Elk Creek Krissy

Sire Elk Creek Doc

Dam Lizzie II

Dam

Short Stop Trixie

Sire Nigel

Sire Arboureth Gone For Gopher

Dam Tauspotte

Dam Short Stop Tabitha

Sire Short Stop Willy Wills

Dam Elk Creek Krissy

Dam

Acorn Acres Edyee

Sire

Russellville Simon

Sire Hamilton's Rockie

Sire Kirby

Dam Jucie Newton

Dam Elk Creek Miss Lily

Sire Trailwood's Woodchuck

Dam Pecan Grove Tinker

Dam

Russellville Boo

Sire Short Stop Trevor

Sire Mad King George

Dam Short Stop Penny Pen

Dam Russellville Panda

Sire Alan Jackson

Dam

Missy