"RELATED TO THE TV STAR "WISHBONE"!
LCR Blueberry Wine X LCR Raggedy Ann
"SHORTIE JACKS"
Raggedy Ann X Blueberry Wine's puppies have arrived and we could not be more pleased!
Beauty and Brains,
Conformation and Color,
Intelligent and Obedient,
Loving and Loyal.
Raggey Ann is one of our favorite females. She is a beautiful example of the breed, muscular with a tremendous temperament! She is faithful, sweet, obedient and loving, a joy to be around and easy to fall in love with. Blueberry Wine is one of our top JRT'S a truly sweet soul and related to the TV STAR "WISHBONE".These little Shortie's will be pure muscle and love! These puppies will mature to look like the Jack Russell Terrier's you would see years ago at the Hunter Jumper Horse Shows. They will be "SHORTIE" size and be approximately 8 1/2"-9" tall and weigh around 12-14 pounds. They carry some of the Top Bloodlines in the Country that include Hamilton, Hi-Hills, Mad King George, Short Stop and Westerly.
A Jack Russell you will be proud to own thats easy to be around, and fall in love with.
Your Best Friend, Your Companion, Your Family member.


"ALL PUPPIES ARE AVID MICRO-CHIPPED"!
Whelped July 19th, 2017
Ready September 13th, 2017


ON HOLD "LCR Blueberry Reiner" Tan/White Colored Smooth Coat Male $1,000.00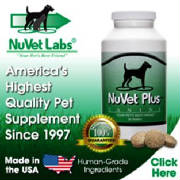 We Supplement with and Highly Recommend NuVet Plus:
Veterinarian Recommended and Scientifically Formulated to Provide Everything Your Pet Needs for Optimal Health!
CALL NuVet NOW TO ORDER
800-474-7044
Order Code: 59375
Click on NuVet www.nuvet.com/59375 link here or picture on right to order today!
PEDIGREE ON PUPPIES: